Join tonights zoom call for Countryside West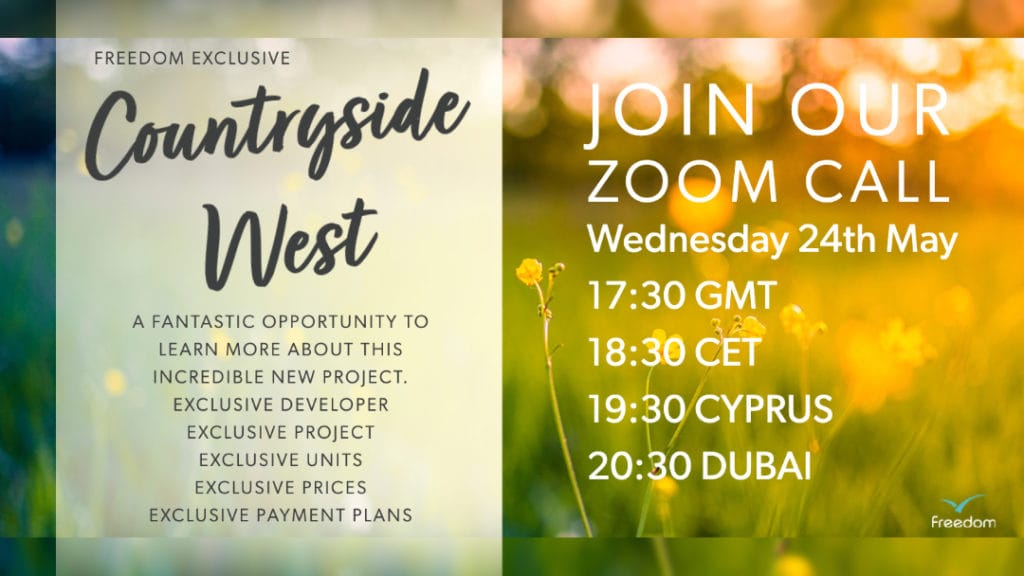 A FANTASTIC OPPORTUNITY TO LEARN MORE ABOUT THIS INCREDIBLE NEW PROJECT.
EXCLUSIVE DEVELOPER – EXCLUSIVE PROJECT – EXCLUSIVE UNITS – EXCLUSIVE PRICES – EXCLUSIVE PAYMENT PLANS
TUNE IN TONIGHT!
Countryside West
24 May, 2023 at 19:30 (Nicosia)
Date and Time
24 May, 2023 at 19:30 (Nicosia)
Description
Invite someone to join you for this Zoom presentation to learn more about this beautiful project.
Meeting Options
Mute participants upon entry
Only authenticated users can join
Do not record the meeting.