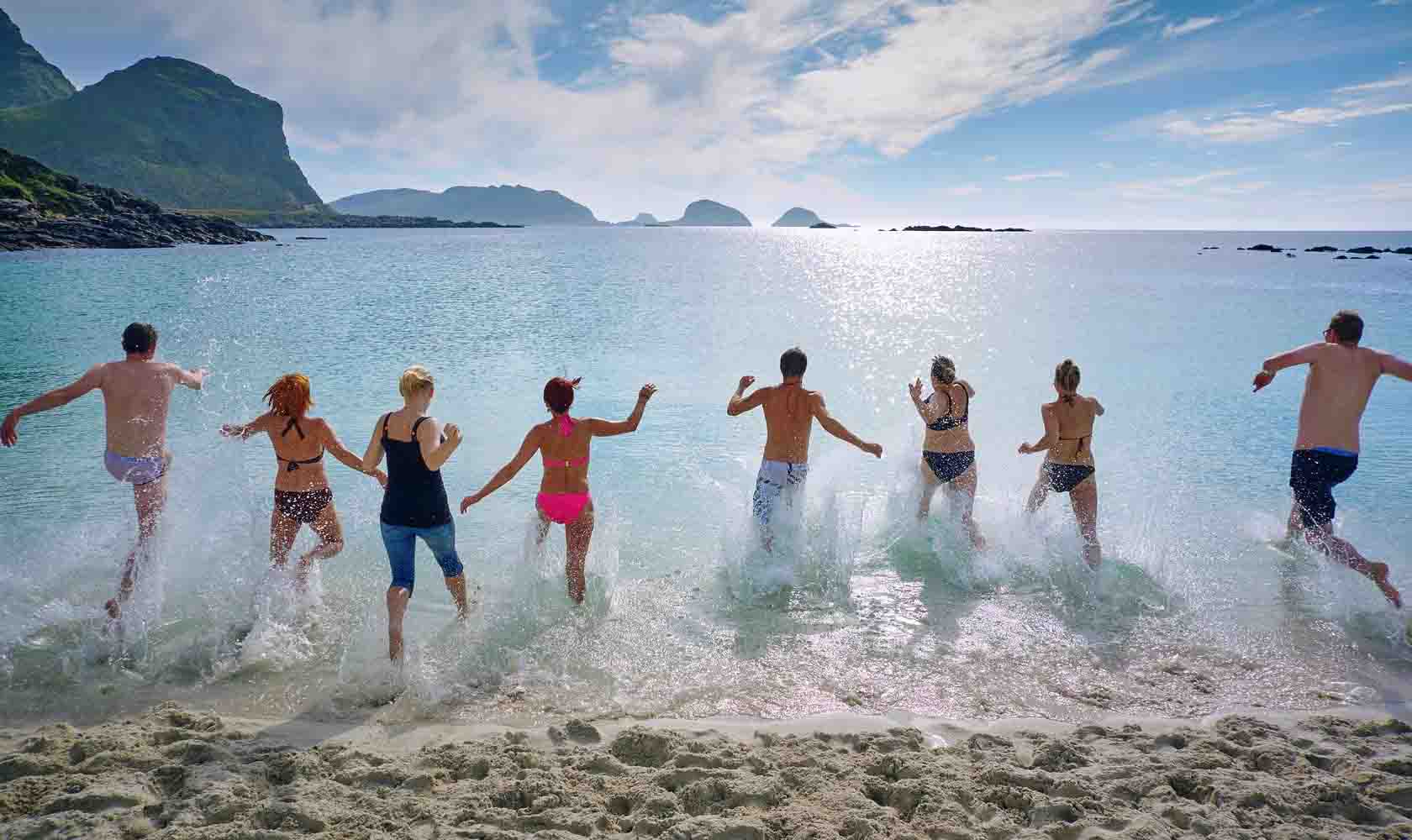 WELCOME TO NORTH CYPRUS
Freedom March Tour
Date: 02/03/2020 - 04/03/2020
North Cyprus - Esentepe
Information about
Freedom March Tour
Booking closes: 26/02/2020 00:00 CET
WELCOME TO NORTH CYPRUS AND FREEDOM MARCH TOUR
We invite you to spend 4 days in sunny and warm North Cyprus to explore the property market in a relaxed and cozy environment.
Date: 02/03/2020 – 04/03/2020
North Cyprus – Esentepe
THE TOUR INCLUDES
– 5 nights free accommodation
– Property tour
– Lawyer presentation and advice
– Information about North Cyprus
– Investment opportunities
– One free day to discover the island at your convenience
Practical information
– Flights, transportation to and from the airport and meals are payable by the guest.
– Additional nights of accommodation are subject to extra charges.
– Latest arrival is the night before the tour start date, and the earliest departure is late night or morning after the final day of the tour.
– Private inspection trips on alternative dates may be available upon request, subject to availability.
Notes
– It is required by all guests to attend all parts of the Freedom tour to be eligible for free accommodation. Non-attendance will result in payable charges for the apartment.
– Freedom offers 5 nights of free accommodation. All extra nights must be paid prior to arrival to the bank account provided by Freedom.
– On FREE DAY all guests are free to make their own arrangements as they wish, however Freedom may offer a group activity if required.
– Airport transfers will be arranged by Freedom, and the drivers need to be paid in cash. The cost is approximately £60 (pound).
– Guests are advised to have approximately 1,000 TL in cash for dinners, taxis and other personal expenses.
If you have any questions please feel free to contact Freedom tours@freedom-group.net
Booking form
If you already have an account registered , please sign in to book your space.
Bookings are closed for this event. You can always contact us via email support@freedom-group.net and check if we have any cancellations
Frequently asked questions
Can't find the answer you're looking for? Reach out to our support team.
support@freedom-group.net
Freedom Tours is a monthly event organized by Freedom, which is 5 nights and 4 days. During this time, the participants will learn about the property market in North Cyprus, receive legal advice, and discover the business opportunities by Freedom.

There is one free day where the guests are free create their own schedules and discover the island as they wish.
What is the difference between a tour and an inspection trip ?

A tour is designed for a group of people who may be participating to learn more about the Freedom business and/or explore the property market, and it is 5 nights 4 days, and is only available in North Cyprus.

The inspection trips are designed for serious buyers, and is 4 nights 3 days.
What does it cost to participate in a Freedom Tour?

There are no charges to participate in the event, however the guests are responsible for paying their flight tickets, meals and drinks while they are in North Cyprus.

Freedom offers its guests 5 nights of free accommodation (may be shared), free legal and property advice. If the guests would like to stay longer than 5 nights, the extra nights will also be payable by guests.
Can i bring my children on a tour?

Yes, you can bring children to the seminars. Please be advised that for small children, baby seats may not be available on the cars/taxis/transfers.
Do I have to attend the tour days?

Yes, attending all parts of the tour where there are presentations and/or site visits is mandatory. This is the condition of receiving free accommodation during your tour and/or inspection trip. If you miss all or part of the tour, your accommodation will be 100% chargeable to you.

There is a free day on each group tour, where the guests are free to relax by the pool, or explore the island, seperate from the group. Dinners are also not mandatory on any day.
If visitors on tours want to stay more days, what does it cost?

Please note that this cost varies based on the accommodation site and the season.

For low season, 1 bedroom apartments: £40 /night, 2 bedroom apartments £45 per apartment per night and for three bedrooms it is £50 per apartment per night. In high season, these prices may go up to £60 for 1 bedrooms and £75 for 3 bedrooms.
Will I have time to myself?

All group tours are designed to leave the guests with a full day of free time, where they can choose to separate themselves from the group, and spend their free time at their convenience.

While some people choose to visit other cities and see historic places, others may simply choose to relax by the pool or have a SPA day. In addition, the tour days are often finished at around 5pm, and thefollowing dinner plans are optional.
Can I go to many tours and get free stay every time?

No. Your accommodation on your first trip is always free up to 5 nights, provided that you attend the full tour and/or inspection trip.

For all consecutive group tours, you will be required to bring at least 1 new person with you to be eligible for free accommodation. If the guests come back alone, all nights of accommodation are payable by the guest.
What happens if i fall ill on the tour?

While attending all parts of the property tour is mandatory (other than the free day), illness is an acceptable cause to miss part of the tour.

Freedom members will do their best to update you on the information you missed, and you may have an opportunity to revisit some sites you have missed, based on the intensity of the tour schedule.

Freedom will also assist you finding a doctor and/or hospital for you if your illness takes a serious turn, however we hope that you will leave Cyprus healthy and happy!
How the process looks when someone book a space on a Group Tour?

Pending Booking:
An automatic email message is sent with the following information.

Hi (NAME)
Thank you for your application to participate in one of our group tours.

Confirmation information required: In order for your booking to be confirmed and to receive a confirmation of your place, you must reply to this email and send a copy of your flight ticket / tickets.

Please note: a) If you live on the island or have your own accommodation and / or do not need a transfer, please reply to this email with this information.

b) If you wish to stay with a friend or partner who is also registered via our website on this tour, please let us know via a reply to this email together with your flight ticket.

When we receive the copies of your flight tickets, you will receive another email confirming that your place has been booked.

In addition: If we do not receive copies of your flight tickets OR a reply via email to inform us that you are already on the island and/or have your own accommodation we will not be able to book your accommodation and/or transfer.

IMPORTANT NOTICE: Please also note that due to COVID-19 restrictions it will be your responsibility to check your own countries' current travel rules.

Please find below the link for the current rules and regulations for entry into the TRNC (Turkish Republic of North Cyprus) either via Ercan Airport or a Crossing Point from South Cyprus. TRAVEL-RULES

If you are intending to fly into Larnaca or Paphos Airport, you will also need to check the links given below: https://www.pio.gov.cy/coronavirus/eng/categories/en-fly

In addition, currently those who are not vaccinated (which means 14 days following the last required vaccine) will be required to quarantine for a minimum of 5 days depending on your departure country.

Freedom cannot be held responsible for changes to COVID rules and regulations, flight tickets are purchased at your own risk.

The following booking is pending:
(EVENTNAME) - (EVENTDATES) @ (EVENTTIMES)
Now there are (BOOKEDSPACES) spaces reserved, (AVAILABLESPACES) are still available.
BOOKING DETAILS
(BOOKINGFORMCUSTOMFIELDS)

Freedom Tours - https://freedom-group.net

Confirmed Booking:
An automatic email message is sent with the following information.

Fantastic news! We can now confirm that your place on the (month) tour is booked. We can now book your flight transfers and accommodation.

Prior to your arrival you will receive an email with the tour agenda and general information for your trip to North Cyprus.

If you have any questions please contact: support@freedom-group.net

The Freedom Team look forward to welcoming you very soon!

The following booking is confirmed:
Freedom Group Tour DATE @ All Day
Now there are XX spaces reserved, XX are still available.
Upcoming Freedom Group Tours
No events in this location